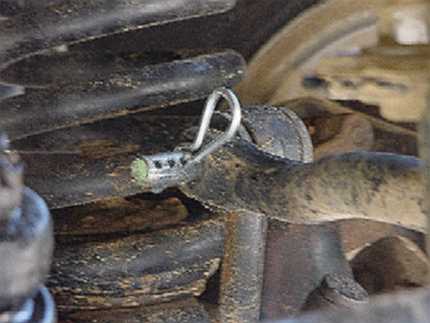 Here is a picture of one of the front quick disconnects

This whole project only cost me about 15 bucks and about 2 hours of work. Went to home depot and bought the materials. 4 Pins, and 4 Hitch Clips. Unfortunately the rear pins did not fit at first so i had to take them to the grinder, that is what took the most time, but the front pins slid right in! getting the original bolts off is the most work there. well i hope this gives you an idea.
What do they do?
By disconnecting the Swaybars, you are allowed more flex up and down as well as side to side, there will not be as much jarring of the vehicle, This allows me to keep them(the swaybars) on while driving on road, while also enabling me to quickly disconnect them to have more articulation offroad! Hence the name quick disconnect.
This is the rear quick disconnect.
This is the one that took so long since i had to grind the pins down. oh well it was definately worth it.